Welcome to Manvers Engineering Ltd
Manvers engineering designs and manufactures closed circuit slurry and separation systems, bespoke units constructed to customer operating parameters and other associated equipment for the tunnelling industry.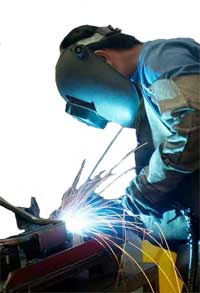 Manvers engineering also specialises in removing sub micron particles from other water based effluent streams in a whole host of industries. Over the years Manvers engineering has forged solid links and working relationships with various construction companies such as Barhale Construction, Amec, Amalgamated Construction, Byzak and PR Marriott well-drillers.
Beside these solid relationships we have forged excellent links with our own suppliers such as Derrick Corporation and Warman International. Manvers engineering prides itself on providing the most versatile, cost effective and practical systems together with first class customer relations and back up services.
Manvers Engineering Ltd has received grant of patent, Introducing a brand new form of spill containment (Plant Nappy®) that is light, user friendly and extremly effective to the construction industry.
The Plant Nappy® is designed to replace existing forms of drip trays with a new light, user friendly method of containing the odd mishap.
The Plant Nappy® structure is rugged enough to stand plant on it in all weather, Whilst encapsulating any drips or spills the Plant Nappy® freely allows passage of water, such as rainfall, thus eliminating costly emptying of contaminated trays after use.
The Plant Nappy® can be stood on uneven ground or slight inclines with no loss of performance ensuring your company is protected at all times.